ACTING RESOURCES FOR ACTING AWESOMENESS
bringing you the latest and greatest in journals, monologue scouting, places to find auditions, gratitude diaries and more….all to help you have a wonderful daily practise and acting life.
Some of these are free, some are affiliate links. We only share the things we love, and nothing will ever cost you more money. But what we do endorse is awesome stuff that will help you be a rocking actor.
Are you a mummy and actor?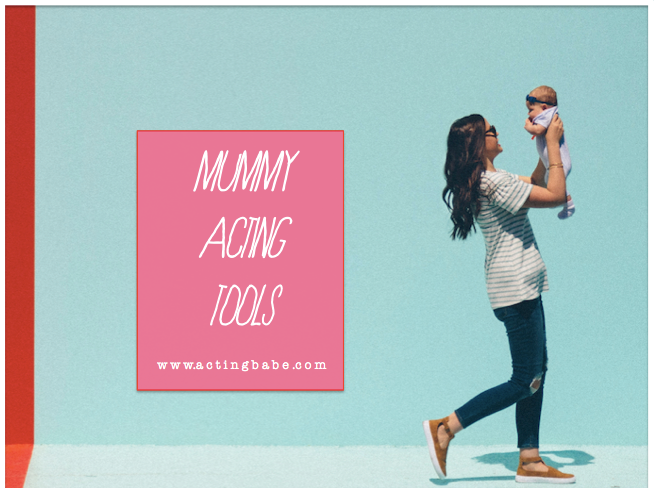 The my new acting mummy section with videos and blogs might just be the thing you need. Packed with real life stuff about the realities of being a mum and choosing to live a creative life, the aim is to inspire others to consider it for themselves. I decided that penning my thoughts would be a nice way to share what this journey is like, and also hopefully encourage other women to move into the direction of their own creative dreams…if they aren't doing so already.
The hottest casting list in town…  
Here is the hottest resource list to finding castings in the UK. Don't miss out on jobs by not knowing where to go to get auditions. We save you time so you don't have to find them. Click here to get it.
And it's 100% FREE… or you get your money back 🙂
Looking for the perfect monologue? Or an app with Shakespeare on hand?
Do you struggle to find monologues for theatre auditions or for applying to drama schools?
StageMilk is a website for actors, by actors. It was started in 2007 after the founder, Andrew Hearle, had simply had enough of searching the web for monologues. Every monologue website was strewn with adverts, flashy pop-ups and was difficult to use. StageMilk was built to solve that problem. StageMilk now offers a huge range of monologues from Shakespeare to Miller and is a great, easy to use resource for auditions.
And recently they launched a hot new FREE app to help you have Shakespeare monologues on hand! This is a definite must download.
5 Minute Journal – the ultimate gratitude buzz

I started using the 5 minute journal about 3 years ago and I'm still using it on a daily basis. Every morning as soon as I wake, I open it, read the daily quote and write my gratitudes. Each night before I lay down to sleep, I write three amazing things that happened. It's that simple. I can't even begin to tell you what gratitudes mean to my daily life. I'm not off with the fairies, I promise. I'm just in love with life because I'm trying to see it through happy eyes, mostly. And this daily practise helps.
How do you get it? Find it here.
Do you want industry contacts like no other? 
One thing a lot of people tell me when I'm coaching them is that they don't really know how to get to know Casting Directors or what to say to them. And when they attend Casting Director workshops (which are amazing and useful things to do of course) they don't get any one-to-one time so they never really ask any personal industry questions. As a result, here at B.A.B.E. we came up with a value add for our mentees. A way for them to get access to Casting Directors one-to-one.
If you want to be involved, sign up to our special B.A.B.E. group and we will let you know when the next Casting Director one-to-ones are happening and with whom. If you want to attend, be quick and grab your 15-20 minute spot. This is an amazing way to personally connect with the big guns in the industry.
Connect and find out about Casting Director one-to-ones.
An incredible workbook for business and lifestyle 
I have used this incredible Business workbook for three years running and I have tripled my acting income. I've gone from generating a small amount of acting income, to actually making enough money as a professional actor that I now live in that top 7% of actors (you know that magical terrifying and unattainable idea that only 7% of actors actually make enough money from acting to call it their real job).
Cool and crazy right?
Why does this workbook work? Because it makes you accountable. Because you focus on the things that will actually generate income for you as an actor.
AND you'll consider where you're currently earning money and whether you enjoy that. You'll consider if it's what you want. You'll have time to make choices about what you want out of the new year.
And you'll be regularly reviewing your goals and seeing if you are actually achieving them.
And if you DO THE WORK, you get results. It's not rocket science that if you focus on the things you want, then they come into your world. The laws of attraction have been around for thousands of years. This isn't a new thing.