Kudos
Beautiful people saying wonderful things
Angela has coached me for four months now and she has really accelerated my success in an efficient, motivating and inspiring way. Her tools, wisdom and unique perspective on the industry have enabled me to book more work, sign with an excellent agent and be a more happy and excited actor! I am so grateful for Angela's sessions and support and truly believe that with the tools she is giving me, I can achieve anything.
Angela is a excellent coach for any actor to have in their support network. She's has a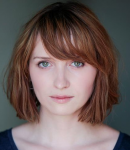 wealth of experience as an actor herself, so can offer guidance that goes straight to what's needed. She's also honest - invaluable! Angela genuinely wants her clients to succeed, her positivity is infectious.
Angela was probably one of the very first people I spoke to when I moved to London from Brisbane in 2016. I was a little overwhelmed by such a big city and a much larger industry than I was used to. Angela guided me through getting set up in London from Spotlight applications to new headshots to working out which agents I wanted to email. She made working in London seem not only possible but completely achievable. I've now worked in a number of short films, and theatrical productions as well as recently signing with Williams Bulldog Management. Angela gave the confidence to go out and throw myself into the London scene, I'm so glad she did and I totally still call her up for slices of B.A.B.E .wisdom.
Two years after graduating from Drama School as a mature student, I had worked a reasonable amount - but following an extended quiet period, I was quickly losing momentum and motivation to drive my acting career forward. I booked in for a coaching session with Angela and the time we spent together helped me redefine and refocus on my goals, but more importantly, it guided me towards a path of self development that has helped me strengthen my self belief and resilience, two things us actors truly need. Angela is an incredibly empathetic and supportive coach - and an inspirational human being. I wholeheartedly recommend actors booking in for a session with her.
I am so grateful for the day I met Angela! I believe it literally meant the difference between the success and failure of my enterprise. I knew what I wanted to achieve but I didn't quite know Diana how to get there and that's where Ang came in. She has tonnes of really practical tips about social media, marketing, branding and much more. She showed me handy time-savers and linked me up with relevant contacts she knew for possible collaborations. She is encouraging and passionate and I always left feeling uplifted and energised for action, with a clear idea of what I needed to do next, to take my company to the next level. I know it won't always be easy but since working with Angela, everything just seems to be running so much more smoothly and effortlessly. I think that's partly due to all the practical knowledge and extra support I now have and partly due to Angela's emphasis on my own passions. She tunes in to what I enjoy most and ensures I keep working on those things and don't get diverted onto things that would drain my motivation and energy. She helps me to stay focused, set goals and then achieve them in the most efficient way possible.
Our award winning blog has been voted top 20 Acting Blogs on the planet on Feedspot, and also been shortlisted on Voices of 2013.
Thank you for the love! 
Angela has been seen…