ACTING RESOURCES FOR ACTING AWESOMENESS
bringing you the latest and greatest in journals, monologue scouting, places to find auditions, gratitude diaries and more….all to help you have a wonderful daily practise and acting life.
Some of these are free, some are affiliate links. We only share the things we love, and nothing will ever cost you more money. But what we do endorse is awesome stuff that will help you be a rocking actor.
* HOW TO CREATE YOUR BEST ACTING YEAR YET:
–

 Tired of working other jobs? Want to act full time? Desperate to get better auditions, have an amazing agent, and earn proper acting money? Then CREATE is for you.
This book will guide you through the necessary steps to change your acting life. You'll work through six Acts and at the end, will come out with quantifiable goals and a plan on how to systematically achieve your goals. No more waiting for your agent to call, or sitting hoping you'll be spotted at Starbucks one day.
CREATE is a game changer. I used to use another planner until I perfected one that actually works for actors specifically. Rather than using a business planner, this acting planner and workbook helps you focus exclusively on questions related to this industry. After all, you don't really need to answer questions about which cash system you use as an actor, or which CRM system you log your calls in…right? Right!
Here's what one actress said about her experience using CREATE:
"As an actor, it can sometimes be overwhelming trying to navigate where to spend your time and energy. While it's important to always hustle hustle hustle it's easy to get lost in the sea of "to dos." I loved doing Angela Peter's actor's planner How to Create 
Your Own Star because it helped put everything into perspective for me. Through it, I was able to identify my strengths and weakness: to reflect on my past work and really zero in on what I want the next year of my career to look like. The exercises in the book helped me to get specific and reminded me of why I got into acting in the first place. I found the book easy to use and inspiring. The structure of the book allowed me to work easily one chapter at a time and make notes as I went along. I'd highly recommend this book to any actor who wants to take the bull by the horns and take their career to the next level."
Check out the full page on CREATE and why you need this book in your acting life, here.
Or just jump in and buy it now:
YOUR EXTRA BONUS FOR FREE
Imagine walking into a meeting with your agent, or into an agent meeting if you're currently looking for an agent, and being able to tell them how much you earned for the last financial year, how much you've earned last month (because you can easily check it monthly), where you find most of your auditions AND what your conversion rate is. All this, as well as being able to see if you've sent your invoices. Simple but brilliant right.
Well here's the extra bonus just for you, because you followed this link and bought CREATE. If you have just bought the planner, then I want to reward you with a FREE Acting Income template that you can use to track your income as an actor. I've been using it year on year 
for 5 years now. I created it myself and I can see everything I make, how I make it per type of job, and all the details in between.
As an actor using this, you have the choice to put in as much or as little detail as you like on your Acting Income Log.
So if you want this, simply buy CREATE  and then email me to let me know you have purchased it and I will send this incredible Acting Income template right over to you, to start using straight away.
Angela xx
Are you a mummy and actor? 
The my new acting mummy section with videos and blogs might just be the thing you need. Packed with real life stuff about the realities of being a mum and choosing to live a creative life, the aim is to inspire others to consider it for themselves. I decided that penning my thoughts would be a nice way to share what this journey is like, and also hopefully encourage other women to move into the direction of their own creative dreams…if they aren't doing so already.
The hottest casting list in town…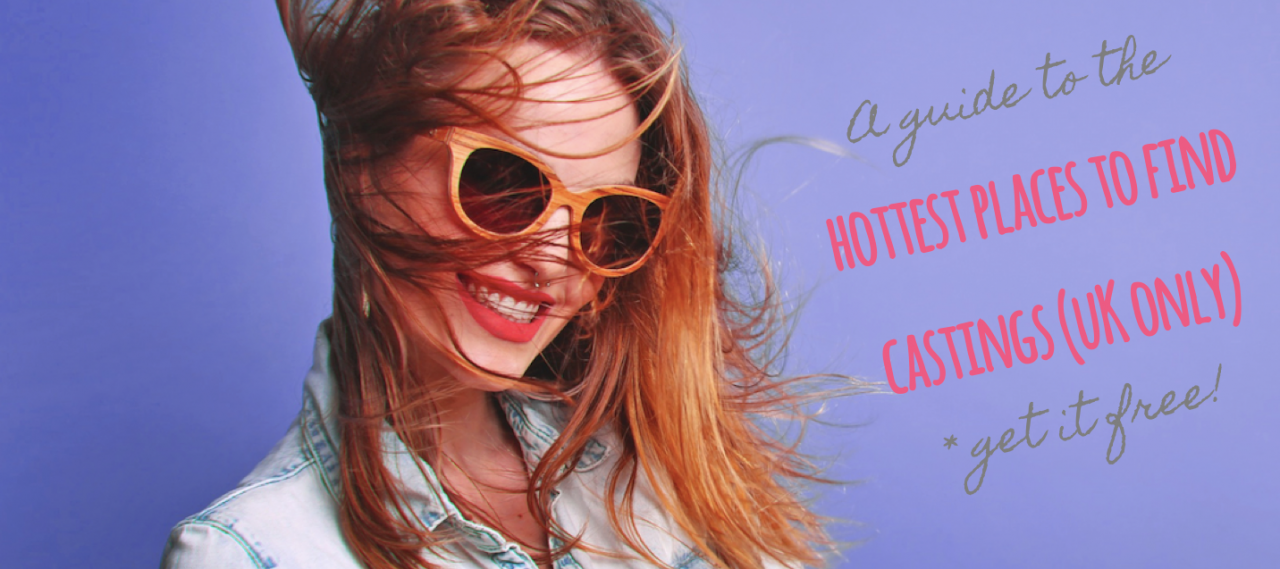 Here is the hottest resource list to finding castings in the UK. Don't miss out on jobs by not knowing where to go to get auditions. We save you time so you don't have to find them. Click here to get it.
And it's 100% FREE… or you get your money back 🙂
Looking for the perfect monologue? Or an app with Shakespeare on hand?
Do you struggle to find monologues for theatre auditions or for applying to drama schools?
StageMilk is a website for actors, by actors. It was started in 2007 after the founder, Andrew Hearle, had simply had enough of searching the web for monologues. Every monologue website was strewn with adverts, flashy pop-ups and was difficult to use. StageMilk was built to solve that problem. StageMilk now offers a huge range of monologues from Shakespeare to Miller and is a great, easy to use resource for auditions.
And recently they launched a hot new FREE app to help you have Shakespeare monologues on hand! This is a definite must download.
5 Minute Journal – the ultimate gratitude buzz

I started using the 5 minute journal about 3 years ago and I'm still using it on a daily basis. Every morning as soon as I wake, I open it, read the daily quote and write my gratitudes. Each night before I lay down to sleep, I write three amazing things that happened. It's that simple. I can't even begin to tell you what gratitudes mean to my daily life. I'm not off with the fairies, I promise. I'm just in love with life because I'm trying to see it through happy eyes, mostly. And this daily practise helps.
How do you get it? Find it here.
Do you want industry contacts like no other? 
One thing a lot of people tell me when I'm coaching them is that they don't really know how to get to know Casting Directors or what to say to them. And when they attend Casting Director workshops (which are amazing and useful things to do of course) they don't get any one-to-one time so they never really ask any personal industry questions. As a result, here at B.A.B.E. we came up with a value add for our mentees. A way for them to get access to Casting Directors one-to-one.
If you want to be involved, sign up to our special B.A.B.E. group and we will let you know when the next Casting Director one-to-ones are happening and with whom. If you want to attend, be quick and grab your 15-20 minute spot. This is an amazing way to personally connect with the big guns in the industry.
Connect and find out about Casting Director one-to-ones.