JOIN
B.A.B.E.
Want to get more love into your inbox? We want to equip you with all the skills you need to smash those auditions, get more work and book more jobs. All our blogs are written with actors and acting mummies (and dad's) in mind. So we aren't going to waste your time talking about shoes, when we could be talking about Casting Directors and showreels. So come and join the B.A.B.E. Acting Network and find out what all the fuss is about. 
 + contact
Angela

directly

If you just want to say hi, reach out via social media, mention what you're up to, or chat about mentoring, feel free to use the contact form below. I would love to hear from you.

Guest speaking and interviews: I'm open to podcast opportunities, Clubhouse hosting and moderating ideas, live talks and everything in between.
I was very daunted by the prospect of searching for a new agent during such difficult times within the industry and terrified of getting all the NO's. Working with Angela really helped me to get things in perspective and breakdown what I needed to do to get myself out there. Understanding my type and how to promote my best attributes was key and aiming for the right agents. Guiding me through the process, supporting me every step on this journey really gave me the confidence I needed and an invaluable sounding board of reassurance. After sending out 20 emails I then sent a further 20. Hard work…yes, but I ended up with
4 interviews and a straight-up offer. Talking through the pros and cons of each with Angela, I felt secure in my choice and very excited about the new relationship with my new representation. Angela even helped me with saying goodbye to my old agent and it couldn't have been a sweeter parting of well wishes. I would and have highly recommended Angela to anyone considering new representation or other areas of your career that need some polish!
Angela has coached me for four months now and she has really accelerated my success in an efficient, motivating and inspiring way. Her tools, wisdom and unique perspective on the industry have enabled me to book more work, sign with an excellent agent and be a more happy and excited actor! I am so grateful for Angela's sessions and support and truly believe that with the tools she is giving me, I can achieve anything.
Angela is a excellent coach for any actor to have in their support network. She's has a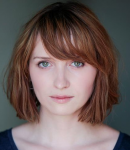 wealth of experience as an actor herself, so can offer guidance that goes straight to what's needed. She's also honest - invaluable! Angela genuinely wants her clients to succeed, her positivity is infectious.
Angela was probably one of the very first people I spoke to when I moved to London from Brisbane in 2016. I was a little overwhelmed by such a big city and a much larger industry than I was used to. Angela guided me through getting set up in London from Spotlight applications to new headshots to working out which agents I wanted to email. She made working in London seem not only possible but completely achievable. I've now worked in a number of short films, and theatrical productions as well as recently signing with Williams Bulldog Management. Angela gave the confidence to go out and throw myself into the London scene, I'm so glad she did and I totally still call her up for slices of B.A.B.E .wisdom.
Two years after graduating from Drama School as a mature student, I had worked a reasonable amount - but following an extended quiet period, I was quickly losing momentum and motivation to drive my acting career forward. I booked in for a coaching session with Angela and the time we spent together helped me redefine and refocus on my goals, but more importantly, it guided me towards a path of self development that has helped me strengthen my self belief and resilience, two things us actors truly need. Angela is an incredibly empathetic and supportive coach - and an inspirational human being. I wholeheartedly recommend actors booking in for a session with her.
I am so grateful for the day I met Angela! I believe it literally meant the difference between the success and failure of my enterprise. I knew what I wanted to achieve but I didn't quite know Diana how to get there and that's where Ang came in. She has tonnes of really practical tips about social media, marketing, branding and much more. She showed me handy time-savers and linked me up with relevant contacts she knew for possible collaborations. She is encouraging and passionate and I always left feeling uplifted and energised for action, with a clear idea of what I needed to do next, to take my company to the next level. I know it won't always be easy but since working with Angela, everything just seems to be running so much more smoothly and effortlessly. I think that's partly due to all the practical knowledge and extra support I now have and partly due to Angela's emphasis on my own passions. She tunes in to what I enjoy most and ensures I keep working on those things and don't get diverted onto things that would drain my motivation and energy. She helps me to stay focused, set goals and then achieve them in the most efficient way possible.
My mentoring session with Angela has definitely been an important step in forwarding my
career. Angela has a great understanding of the craft of acting as well as the business side of the industry. In a short period of time, she's helped me visualize and pinpoint my strengths instead of focusing on how hard this business is. She has taught me not to be ashamed of ambitions, to aim high but be realistic and take the reasonable steps towards achievable goals. She's also a lot of fun which I think is fundamental in a coach, especially because acting and everything about acting should be fun! Do get in touch with her and let her guide you. I thoroughly enjoyed it!
Such is the influence that Angela Peters will have on you. An inspiring and motivating woman that radiates Melinda Lee Harvey positivity. She helped me believe in myself and taught me that I can aspire to great things – things bigger than my body represents, bigger than the town I live in and a lot more than my heart could imagine. It is through her non-judgemental and humble approach to life that she leads by an example you want to follow… I did. Through work and personal challenges, Angie guided me, but let me make the decisions for myself, and to trust my own choices. She has a gift to be able to teach, coach, guide and lead… as well as a genuine love of helping people.
I really value our chats because you offer a perspective I don't get from other actors. And it's really
grounding.
Having Angela Peters as an industry mentor has resulted in me understanding the industry from a business perspective. This in turn has allowed me to quantify my strengths and weaknesses, successes and failures, profits and loss – and consequently has made me better at the *business* of being an actor. Angela's insights inspire and focus you in equal measure, and stem from her 1st hand knowledge of how to get ahead in the business we call 'show'. Highly recommended for neophytes and seasoned pros alike.