Becoming
Gluten Free
How the journey starts.
One thing you may not know about this B.A.B.E. writer is that I'm gluten intolerant and have been gluten free for over 6 years now (around the time that B.A.B.E. was being created). I was probably intolerant my whole life but just didn't realise it. Well actually truth be told, I did, but I chose to ignore the symptoms and issues.
But over time they got worse, and I got sick of the IBS, feeling bloated, being in so much pain I sometimes couldn't stand up on the tube, and just not knowing if I could wear a tight dress or jeans on any given day because my belly might swell up at any moment. Having a piece of pizza or a cookie here and there just really wasn't worth it. And for me, the less gluten I had, the bigger the impact on my body when I did have some here or there.
I finally bit the bullet and went for zero tolerance. I cleared out every bit of product in my cupboards that had wheat and started eating food that complimented my body. I started to read the labels on everything I purchased – and I mean everything. And thanks to some very incredible friends I also learned about lots of other healthy tricks and completely styled out my life – food wise.
So now, it's all about the good stuff – raw, unprocessed, rice noodles, super foods…lots of the green stuff. There are a lot of recipes out there for a gluten free lifestyle so I may not spend much time here adding recipes but what I will do is include info about places to buy food, tips and tricks to help you eat out, and things I've learned along the way. Do feel free to add your comments and suggestions below as well. I'm always wanting to learn more about this.
THE NUTS AND BOLTS OF 
COELIAC DISEASE
There is an excellent article about what being a coeliac is all about, on Verywell.com. These guys have all sorts of wonderful articles on caffeine, asthma, sleep, alcohol, diets and more. But obviously I'm interested in everything gluten free.
And they explain a few of the pitfalls people fall into early on when attempting to go gluten free – Mistakes people make when going gluten free
For more helpful hints and some good lifestyle changes, follow verywell.com on twitter here.
The important thing with learning about becoming gluten free, and using resources like verywell and other organisations that outline the more intricate details of the disease, is it's the first step to complete annihilation of feeling poorly. The biggest issue for me early on was that I thought I could reduce my gluten intake rather than eradicate it completely. The result – the bloating continued, the pains in the stomach came back but more sporadically, and I still felt rubbish.
If you are serious about feeling good permanently* and this is what you've been told you need to get rid of from your diet, it's worth spending a few hours reading these articles and fully understanding what you're doing and why you're doing it. Your body will thank you later 🙂
FINDING
GLUTEN FREE

RECIPES
When you are starting out on your gluten free/wheat free journey, the first thing you'll be desperate to find is yummy foods that will make you excited about not being able to tuck into a grilled chicken burger, or a fish pie at your local. Here are a few suggestions I found along the way:
1. Check out Gwyneth Paltrow's latest book – It's All Good. It's the best one I've ever had before for a gluten free lifestyle. She made some conscious choices about changing her eating habits to help ensure she didn't get unwell, and most of the recipes here can be used if you need to be gluten free or if you are detoxing.
2. Gorgeous Skin in 30 Days is literally that. You can learn about why certain foods are good for you, substitute foods, and even why people bang on all the time about cold pressed olive oil, avocados, and superfoods. This book is ridiculously awesome and I have used the recipes in the back of it for years. It even teaches you cool things like making your own basil pesto and tomato gazpacho soup. Yum!
3. Doves Farm website is awesome. A lot of the recipes that are now part of my regular diet (brown bread, corn fritters, banana bread) have all resulted from me moving to the Doves Farm gluten free products and using the recipes on the back of the packets. That simple. But their website is also jam packed with incredible recipes that you might enjoy as much as I do.
4. Gluten-Free Bread And Cakes From Your Breadmaker: I got a breadmaker for Christmas and I LOVE it. But the best bit was that my clever partner also got me this rather fantastic recipe book – called Gluten-Free Bread And Cakes From Your Breadmaker. I've been systematically working through the list of most excellent bread recipes contained within it, until I stumbled upon the Milk Loaf recipe, and my life has been changed forever! If you have a breadmaker and you want to make the most incredible gluten free bread, then I highly recommend getting this book. It's a total winner!
5. Some of my favourite recipes:
Banana Bread: http://www.wheat-free.org/banana-bread.html
Gwyneth Paltrow's Tuna, Olives and Capers brown rice pasta: http://www.self.com/food/recipes/2013/04/brown-rice-pasta-tuna-olives-capers/
Greek egg and lemon soup: http://www.food.com/recipe/avgolemono-soup-greek-egg-lemon-soup-7602
Lamb: http://www.taste.com.au/recipes/1717/rosemary+garlic+roast+lamb
Potato and leek soup: http://www.cookuk.co.uk/soup_starter/leek-potato-soup.htm
San choy bau chicken: http://www.taste.com.au/recipes/9878/san+choy+bau  *remember to get gluten free soy sauce called tamari (found in all supermarkets quite easily)
6. If you're a coeliac then check out this amazing food plan: http://celiac.org/live-gluten-free/7-day-gluten-free-meal-plan
WHERE TO
SHOP
Gone are the days where Tescos, Sainsburys, Coles or your local food store had about one pasta that is gluten free and once cooked you'd swear you were eating mushy potato. Now your Wholefood stores and local supermarkets are littered with millions of choices and substitutes that are perfectly wonderful alternatives.
So the thing to do next is work out which ones are good for you. Not all gluten free food is created equally. If you want to read more about it I suggest checking out this Gluten free article from my friends at 30ish.me. It was an eye opener for me because I actually hadn't realised that there are a lot of bad bits to this way of eating. You must get educated. And that includes shopping.
The things you buy aren't always all that: Also, you may not realise it but just about every ready-made meal you can find in your local supermarket contain wheat. Even soya sauce does. So if you are really serious about a lifestyle change, you probably need to start reading the backs of every single packet you purchase until you remember by heart. Also, there are little tricks too – corn flour is fine, even though it contains the word flour. Buckwheat is also okay to eat. Who would have thought. All rice pastas are a great alternative to flour based pastas.
Organic food really is better: I have finally been swayed but it took a looooong time for it to happen. I bucked the trend at first about organic being better. I really did. And then finally one day after reading more about the food I was buying from supermarkets, I finally stopped and decided to give it a try. My eggs really do look more yellow (if you aren't vegan of course), and my food certainly is fresh. I know that my vegetables last a few days longer because they're freshly picked – they're often still dirty – rather than sitting in freezers for months before being brought out to the shop floor. I get information from Riverford every fortnight with my deliveries telling me all about the crops and the harvests. It's wonderful. And you need not go with my recommendation. There are a bunch who home deliver and many friends swear by Abel and Cole too. p.s. if you do decide to try out Riverford feel free to email me at theactingbabe@gmail.com first as I can get you a free cookbook for signing up,
Wholefoods is amazing. But equally do take your time to find your local food stalls or to check the prices for things like oatcakes, rice noodles and gluten free flours in your local supermarkets. For products like these you might end up saving a few pennies or dollars with every purchase. The one great thing about Wholefoods though is you can get some wicked things like quinoa pasta from there that I can't source elsewhere. And items like that are perfect in recipes like Gwyneth's' Tuna, olives and caper pasta, listed above.
HOW TO TELL IF YOU ARE
GLUTEN INTOLERANT
There are some magic telltale signs to tell if you might have an intolerance. For me they included bloating, Irritable Bowel Syndrome (IBS), severe cramping, wind, pains in the stomach and more. I saw a Naturopath, a Chinese doctor, a regular Doctor and one other before I realised I couldn't ignore the symptoms anymore and finally took wheat and gluten completely out of my diet.
I promise you, if you're considering it, the move to gluten free will be a challenge for at least six months. Being at your mates house on a Saturday night as they're eating a crazy awesome cheese covered pizza may be your first challenge. Worse yet, they often choose foods like this on set! Total nightmare. You might think "oh I'll be fine just this one time". But there is no such thing as one time. The symptoms may or may not present themselves then and there but trust me, they're doing evil things to your tummy (the ville that lines your small intestine) long after your one-off relapse. If you think you might have a problem, it's worth finding out. Here's why:
Why you shouldn't ignore it: An important article on what gluten does to you
Are you gluten intolerant? A free factsheet: http://www.glutenfreedietbook.com/factsheet/
If you are going to go gluten free then this will help: 7 Tips to Cope with Starting a Gluten Free Diet
Also SOME DIRTY DETAILS that may be contributing to why you can't eat gluten. This article is alarming. But more so are the comments below the article including farmers explaining their thoughts. Be careful what you eat. Read the backs of packets. Ask questions. And if you can afford it, eat organic (though even that has it's own set of concerns).
Article: Gluten Intolerance is really GLYPHOSATE POISONING
GENTLE CLEANSES

TO KICK START A POWERFUL CHANGE
There are so many options around for detoxing and doing healthy things to your body. I would recommend Nat Kringoudis' five day gentle cleanse (yes only five days!) because it is all kinds of wonderful. If you want to kick start a healthier life, this is a great way to do it. You get stuck into five days of eating mainly raw vegetables and salads with juices, as well as berries and coyo yogurt. There is no dairy, meat, coffee or alcohol. The great thing is this five day gentle cleanse is over in a heartbeat and isn't too long an amount of time to be off all the good stuff. To find out more about what I thought of that, read my blog post on it.
There are so many options out there so if this cleanse doesn't sound right to you, then trust your gut (excuse the pun) and go looking around for other options or ask your friends for a recommendation. That's one of the easiest ways to find out about options that are available. Talking directly to someone you trust rather than reading something random online by someone to whom you've never met is a great method. Friends and close acquaintances inform you on what movies to watch, which cars are nice to drive, what areas of town you could live in, what restaurants to try out. And it can be very useful for eating habits as well. Nat Kringoudis really is an expert and some of my health conscious friends have even met her, so I knew that it would be right for me (and it was).
What about coffee? Something wonderful from another equally awesome Aussie gal to Nat Kringoudis -> Here Sarah Wilson talks about coffee, why it can be bad for you, and how to adjust how to take your coffee intake, for maximum benefits. Don't worry – coffee doesn't have gluten (PHEW!).
I adore Sarah Wilson (and not just because she is a fellow Aussie). I love her practical insights into how to do (eat) things that are good for your body so you feel feel better, combined with her very easy going attitude to it all. This parody video and her reaction to it sums it all up. So she quit sugar. At least she didn't lose her sense of humour at the same time! Well done Sarah.
UPDATES, MORE, AND
GET IN TOUCH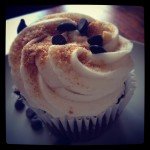 I continue to post more here regularly and have even started to branch out into creating and trying out new recipes, many of which are vegan and vegetarian.
If you have a story you would like to share, please feel free to comment below, or to drop me an email at theactingbabe@gmail.com
And if you'd like to work with me, please get in touch. I take on clients all through the year, both for acting mentoring, business mentoring, corporate presenting, and also to help businesses with branding, copy and social media. I love what I do and I would love to work with you. More here on all that jazz.
**Photo from http://celiac.org/
*Remember I'm not a doctor. If you decide to look into a gluten free lifestyle please do so by consulting with the right medical people or nutritionists. They know best. This is simply an outline of the resources I've used, and my personal learnings along the way.
Learn how to take your experience and create more acting opportunities. Book in a session with an acting mentor to help propel your career into awesomeness.
In this industry you need the coach, you need the agent, you need the discipline, and you need to do the work. So here are some resources to help you succeed
Join up and receive weekly and monthly tips straight to your inbox that will help you get more out of your acting career. B.A.B.E. is all about you having a more successful acting career.