Debugging in WordPress for more information. (This message was added in version 3.0.) in
/homepages/17/d594178482/htdocs/clickandbuilds/ActingBabe/wp-includes/functions.php
on line
5835
http://schema.org/Product" id="product-4011" class="post-4011 product type-product status-publish has-post-thumbnail product_cat-acting product_tag-acting product_tag-acting-resource product_tag-acting-training first instock downloadable virtual purchasable product-type-simple">
Send off 2020 the right way with this celebratory farewell. 
Description
Your way to bid farewell to 2020 in the nicest, happiest, most positive way
In the year that can only be described as one of the most challenging in our lifetime, there have still been wonderful moments. There were things you did that were great. You are a great human after all! You've done, said, and been involved in, many things that you can put your hand on your heart and say were fantastic.

As Winnie the Pooh said "Sometimes the smallest things take up the most room in your heart." No matter how small the thing, it's time to write down and remember the great things from 2020 that make you proud.
Just click ADD TO CART above and download for FREE!
By downloading this free guide you agree to join the B.A.B.E. Acting Networks newsletter. You can unsubscribe at any time. But please know we don't share your info with anyone. And we always offer lots of freebies and helpful resources for actors all over the planet. You can find out more on ourpolicy page.

Finally – feeling like you want even more control over your career right now? Then the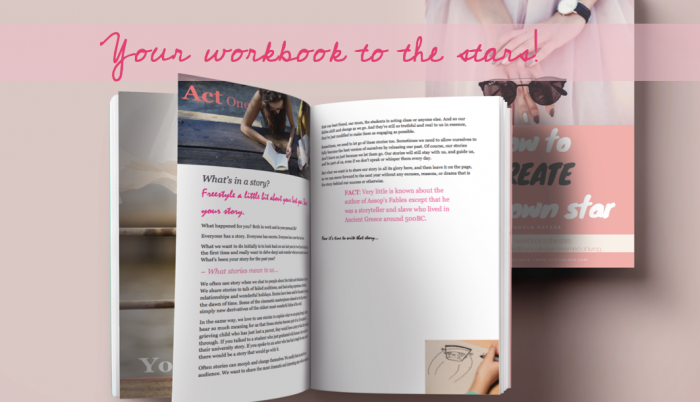 downloadable workbook How to CREATE Your Own Star is for you. Work through the six Act structure and start creating the career you always dreamed of living. Because if you can dream it, you can create it.
Deprecated
: Function WC_Product::get_related is
deprecated
since version 3.0! Use wc_get_related_products instead. in
/homepages/17/d594178482/htdocs/clickandbuilds/ActingBabe/wp-includes/functions.php
on line
5383
Notice
: Function id was called
incorrectly
. Product properties should not be accessed directly. Backtrace: require('wp-blog-header.php'), require_once('wp-includes/template-loader.php'), include('/themes/mental/woocommerce/single-product.php'), wc_get_template_part, load_template, require('/themes/mental/woocommerce/content-single-product.php'), do_action('woocommerce_after_single_product_summary'), WP_Hook->do_action, WP_Hook->apply_filters, woocommerce_output_related_products, woocommerce_related_products, wc_get_template, include('/themes/mental/woocommerce/single-product/related.php'), WC_Abstract_Legacy_Product->__get, wc_doing_it_wrong Please see
Debugging in WordPress
for more information. (This message was added in version 3.0.) in
/homepages/17/d594178482/htdocs/clickandbuilds/ActingBabe/wp-includes/functions.php
on line
5835