Get your act together and reach for the stars, one goal at a time.
Description
Let's get this party started (2021!)
Change is imminent. Why? Because if you don't change something then you'll (likely) get the exact same results for yet another year. And surely you want bigger and better and brighter and more wonderful?
This mini planner (and we really do mean MINI) will give you an opportunity to grab a coffee and write down just a few goals. Nothing big, nothing overwhelming. Just some tiny things you can do while locked indoors…that will contribute to all those bigger wonderful goals you have in your head. 
Just click ADD TO CART above and download for FREE!
By downloading this free guide you agree to join the B.A.B.E. Acting Networks newsletter. You can unsubscribe at any time. But please know we don't share your info with anyone. And we always offer lots of freebies and helpful resources for actors all over the planet. You can find out more on ourpolicy page.

Is our mini goal planner not quite meaty enough to really sink your teeth into. Then we have the ultimate planner for you.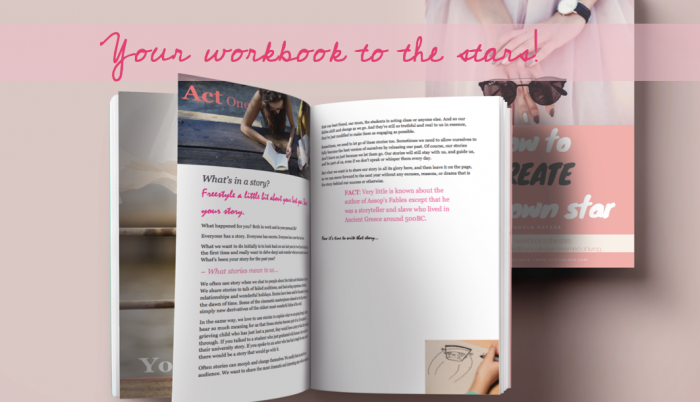 How to CREATE Your Own Star is a downloadable workbook built in a six Act structure that will allow you to literally reach for the stars in your career – you can work on goals, squashing those limiting beliefs, creating your dream team, and more. Start creating the career you always dreamed of living. Because if you can dream it, you can create it.